Crazy For U



Released

June 11, 2013 (album)

Recorded

2012—2013

Genre

Pop

Length

3:07

Label

Nickelodeon • Columbia

Writer(s)

Damon Sharpe • Jeremy Skaller • Robert Larow • Kendall Schmidt

Producer(s)

Orange Factory Music • Sharpe
Crazy For U is the sixth track on Big Time Rush's third studio album, 24/Seven. The song was revealed on April 15, 2013, when Carlos tweeted about performing a new song from the album [1] and Kendall RT-ed his post[2]. The song was performed for the first time at The Grove LA in a live taping of Extra TV.
The song was written by Kendall a few years ago as he said:
| | | |
| --- | --- | --- |
| " | The episode we're doing has a video of a song that I wrote from a few years ago, and it will be on the third album. | " |
Carlos
has confirmed the informations about shooting the music video. It is featured in sixth episode of
Big Time Rush's
fourth season, "
Big Time Tour Bus
".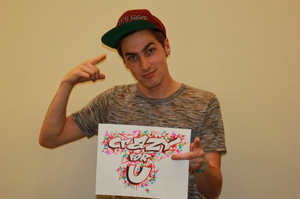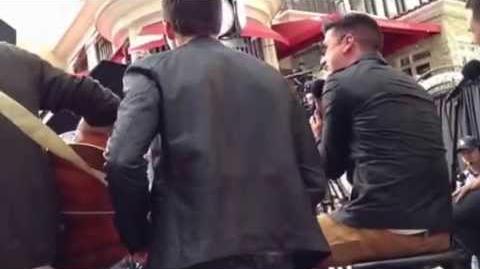 Lyrics
Woah, woah, woah oh oh oh
Woah oh oh oh
Woah oh oh oh

I see you looking at the magazines
Watching girls on the MTV
They don't even look half as good to me, yeah
Ponytail and a pair of sweats
Still looking like a perfect ten
Baby you can wear anything
No matter what you do
You look beautiful

How else can I say it?
Feels like a broken record
I think I'm crazy and it's true
I'm crazy for you
Yeah, that's right I said it
Girl you're my perfect ten, yeah
I think I'm crazy and it's true
I'm crazy for you
Woah, woah, woah oh oh, oh
I'm crazy
Woah, oh, oh, oh
I'm crazy
Woah, oh, oh, oh
I'm crazy for you

Temperature of a hundred degree
Even sick as a dog you look cute to me
Even at your worst you're still the best, yeah
Pretty lady, yeah you're so fine
If I was a pilot I'd write your name in the sky
But that pretty face don't compare to what's inside, woah
No matter what you do
You are beautiful, yeah

How else can I say it?
Feels like a broken record
I think I'm crazy and it's true
I'm crazy for you
Yeah, that's right I said it
Girl you're my perfect ten, yeah
I think I'm crazy and it's true
I'm crazy for you
Woah, woah, woah oh oh, oh
I'm crazy
Woah, oh, oh, oh
I'm crazy
Woah, oh, oh, oh
I'm crazy for you

Hey, hey, hey, hey, hey everybody yeah
Girl's so good, good gotta tell somebody
You can even call me insane
But it won't change a thing, yeah

How else can I say it?
Feels like a broken record
I think I'm crazy and it's true
I'm crazy for you
Yeah, that's right I said it
Girl you're my perfect ten, yeah
I think I'm crazy and it's true
I'm crazy for you
Woah, woah, woah oh oh, oh
I'm crazy
Woah, oh, oh, oh
I'm crazy
Woah, oh, oh, oh
I'm crazy for you
Trivia
Gallery