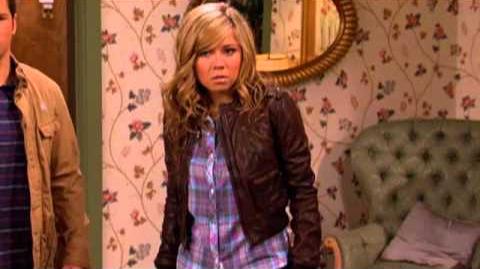 Big Time Bloopers is the Season 3 finale of Big Time Rush, the first bloopers special of the series, and the 61st episode overall.
Plot
The boys mistakenly ruin the tape of their last episode, so they quickly set a blooper episode hosted by Stephen Kramer Glickman and Ciara Bravo.
Stephen Glickman and Ciara Bravo introduce bloopers and outtakes from the series.
Songs Featured
Quotes
Stephen: What if Bear suit was cast in Big Time Rush?
Bear Suit: [growls]
---
Kendall: He goes 'Why do I have to be so delicious?'
---
James: Balbum? What's a balbum?
---
Logan: Oh great. He's doing it again, James.
Carlos: ...James (zombie like)
Logan: Oh, great.
---
Logan: It's his fault. I'm not even doing anything.
James: Yeah.
Trivia
This the first episode dedicated to bloopers of the whole series.
The episode that the boys ruin was called Big Time Bear and was directed by Kendall Schmidt.
This episode is the Season 3 Finale, and it's there first season finale that didn't show the quote "And the musical journey continues..."[1] Probably because it's a blooper episode.
When Carlos scared Kendall, you can see Kendall was about to curse.
The theme song for this episode was different and Scott Fellows was mistakenly spelled Scott Flelows.
If you look carefully, you could see pictures & posters of the guys like Worldwide & Big Time Movie.
This is the last episode to 1. Air on Saturday nights since it moved to Thursdays in season 4, and 2. To air with an iCarly and How To Rock episode as both shows had their series finales shortly after this episode aired.
Photo Gallery
Video Gallery
Coming soon.
Sources
Community content is available under
CC-BY-SA
unless otherwise noted.